Members
Meet the Burridge lab team members. We welcome requests for information about our work and collaboration opportunities.
Principal Investigator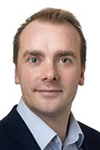 Paul Burridge, PhD
Associate Professor, Department of Pharmacology and Center for Pharmacogenomics
paul.burridge( at )northwestern.edu
Dr. Burridge is an associate professor in the Department of Pharmacology at Northwestern University Feinberg School of Medicine and a founding faculty member of the Center for Pharmacogenomics. Dr. Burridge began his career in genomics and bioinformatics at the Sanger Institute working on the human and mouse genome projects. He completed a PhD in Human Stem Cell Biology at the University of Nottingham before pursuing postdoctoral fellowships at Johns Hopkins University in Pediatric Oncology and then at Stanford University in Cardiology before becoming an Instructor in Cardiovascular Medicine at Stanford. For nearly two decades, Dr. Burridge has worked on the applications of human pluripotent stem cells (both hESC and hiPSC), concentrating on culture and differentiation methodologies, regenerative medicine, and disease modeling, specifically the pharmacogenomic and molecular mechanisms of chemotherapy-induced cardiomyopathy and heart failure. Dr. Burridge is the recipient of the NIH NHLBI Pathway to Independence Award and is a Fellow of the American Heart Association in Genomic and Precision Medicine.
Postdoctoral Fellows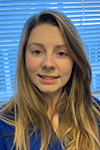 Malorie Blancard, PhD
Postdoctoral Fellow
malorie.blancard( at )northwestern.edu
Malorie earned her PhD in Human Genetics from Sorbonne University in Paris in 2018. There, she focused on the identification of new variants causing cardiac arrhythmias with a risk of sudden death by using exome sequencing analysis and functional studies on calcium channels. She is interested to pursue her career on rare cardiac arrhythmias using other relevant technologies such as genome sequencing and hiPSC. She started her first postdoctoral research in Burridge Lab in February of 2019 and works on hiPSC models of sudden cardiac death.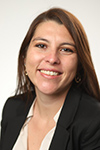 Romina Cejas, PhD
Postdoctoral Fellow
rominacejas( at )northwestern.edu
Romina earned her PhD in Biochemical Sciences from the National University of Cordoba in Argentina. During her doctoral training, she studied nuclear protein glycosylation in human cells. In 2018 she joined Dr. Javier Blanco's lab at the Department of Pharmaceutical Sciences at SUNY Buffalo and started her postdoctoral research focused on the characterization of genetic and epigenetic factors that contribute to variable drug response and disposition in relevant clinical settings. She joined Burridge lab at Northwestern University in May 2022 and works on the identification of genetic determinants of doxorubicin-induced cardiotoxicity in patient-specific hiPSC cardiomyocytes.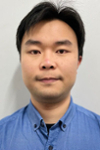 Ning Ge, PhD
Postdoctoral Fellow
ning.ge( at )northwestern.edu
Ning earned his PhD in Regenerative Medicine from University of Galway, Ireland in 2022 under the supervision of Dr. Terence W. Prendiville (CHI Crumlin). During his doctoral training, he recapitulated genetic cardiac arrhythmia - long QT syndrome using hiPSC and CRISPR/Cas9 technology. He joined the Burridge lab in March 2023 and is interested in developing atrial cardiomyocyte differentiation from hiPSCs and modeling atrial fibrillation disease.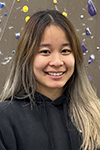 Praeploy Pongpamorn, PhD
Postdoctoral Fellow
praeploy.pongpamorn( at )northwestern.edu
Praeploy earned her PhD in Regenerative Sciences from Hannover Medical School, Germany, in 2022 under the supervision of Dr. Ruth Olmer. During her doctoral training, she studied the contributions of vascular cell types to the onset of the rare genetic disease Loeys-Dietz Syndrome using patient-derived iPSCs. She joined the Burridge lab in October 2022 and is interested in skeletal muscle and adipose differentiation from pluripotent cells for cultivated meat.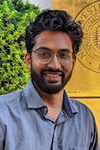 Disheet Shah, PhD
Postdoctoral Fellow
disheet.shah( at )northwestern.edu
Disheet earned his PhD in Cardiac disease modeling using human induced pluripotent stem cell (hiPSC) technology from the University of Tampere, Finland in 2020 under the supervision of Prof. Katriina Aalto-Setälä. During his doctoral training, he modeled genetic cardiac diseases- LQT2- and LMNA-related dilated cardiomyopathy, using the hiPSC technology. He studied the disease phenotype in vitro at basal conditions, under stress and stimulation with drugs and hypoxia. He joined the Burridge lab in March 2021 and is interested in cardiotoxicity due to doxorubicin and the differential manifestation of cardiotoxicity in different population groups.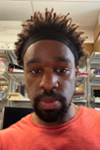 Nnamdi Uche, PhD
Postdoctoral Fellow
nnamdi.uche( at )northwestern.edu
Nnamdi earned his PhD in Physiology from the Medical College of Wisconsin. During his doctoral training, he studied the functional consequences of and preventative efforts against chemotherapy-induced mitochondrial dysfunction using human induced pluripotent stem cell-derived cardiomyocytes. He joined the Burridge lab in June 2023 and has an interest in elucidating the factors and mechanisms involved in the differential susceptibility of different population groups to doxorubicin-induced cardiotoxicity.
Research Technologists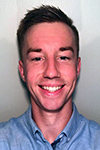 Benjamin Norton
Research Technologist III
benjamin.norton( at )northwestern.edu
Ben is a research technologist at Northwestern University, where he is conducting extensive reprogramming to generate patient-specific iPSC lines for disease modeling studies. He received his BS in Biology from Wheaton College (IL). Before joining the Burridge lab, he investigated iPSC-mediated neuronal regeneration strategies to treat sensorineural hearing loss and vestibular dysfunction.
Graduate Students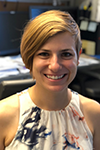 K. Ashley Fetterman
PhD Student (DGP)
KatherineFetterman2020( at )u.northwestern.edu
Ashley is a PhD student in the Driskill Graduate Program (DGP) at Northwestern. She received her BA in Biological Sciences from Mount Holyoke College. Before joining the Burridge lab, she worked in drug discovery and clinical research. She is focusing on calmodulinopathies, chemotherapy-induced arrhythmias, cardiomyocyte subtype specification and maturation in the Burridge lab. Ashley is funded by an NIH NHLBI F31 Predoctoral Fellowship.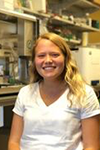 Carly Weddle
PhD Student (DGP)
carlyweddle2023( at )u.northwestern.edu
Carly is a PhD student in the Driskill Graduate Program (DGP) at Northwestern, where she is studying hiPSC models of breast cancer. She received her BS in Biochemistry from Elon University while conducting research in analytical chemistry. Carly is funded by an NIH NCI F31 Predoctoral Fellowship.
Research Staff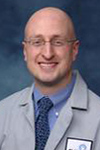 Conrad Epting, MD
Attending Physician, Critical Care and Cardiology, Associate Professor of Pediatrics and Pathology
c-epting( at )northwestern.edu
Strategies to promote cell and tissue regeneration remain at the forefront of cardiovascular biology. I have a scientific background in myogenic stem cells and skeletal muscle regeneration. At Northwestern University, I spent some years studying myocardial targeting by pathogens, specifically T. cruzi, the leading cause of myocarditis and heart failure in endemic regions of Latin American. However, as a practicing cardiac intensivist, my research program has shifted to the study of pediatric heart failure. I am interested in the response of resident progenitor cells to aging and heart failure. We suspect an epigenetic basis for cardiac progenitor cell activation in patients with premature ventricular failure secondary to exposure from neurohormonal axis activation. In partnership with the pediatric cardiovascular surgeons we created a cardiac biorepository to further translational research across the institution. Through collaboration with the Burridge laboratory I hope to determine the differentiation potential of resident cardiac cell populations and optimize direct reprograming of primary cardiac fibroblasts. We hope that knowledge of the phenotype of resident cells and their reprograming potential will enable clinical cryobanking, ex vivo reprogramming, and in situ cell manipulation to extend the lives of children and young adults with progressive heart failure from cardiomyopathy and congenital heart disease. We have implementing the Fontan Futures Initiative to optimize atrial tissue cryopreservation and enable clinical grade biobanking on behalf of patients with single ventricle physiology who are likely to progress to end-stage heart failure through a generous endowment from the Mathews Center for Cellular Therapy at Northwestern Medicine.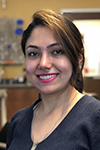 Hananeh Fonoudi, PhD
Research Assistant Professor
hananeh.fonoudi( at )northwestern.edu
Hananeh earned her PhD in Stem Cells and Developmental Biology from the St. Vincent's Clinical School of Medicine at the University of New South Wales, Sydney, Australia. During her PhD work she studied the genetics of hypoplastic left heart syndrome (HLHS) using human induced pluripotent stem cells under supervision of Dr. Richard Harvey at the Victor Chang Cardiac Research Institute. She joined Burridge lab at Northwestern University in February 2019 and works on human cardiac organoids and modeling pediatric congenital heart disease.​ Hananeh is funded by an Additional Ventures Career Development Grant.