Defining key molecular pathways in the pathogenesis of neurodegeneration
The Krainc Laboratory
The overarching goal of our research is to define the key molecular pathways in the pathogenesis of neurodegenerative diseases, including Parkinson's and Huntington's disease. Using patient-derived induced pluripotent stem cells (iPSCs) differentiated into neurons, we study cellular dysfunction of endolysosomal and mitochondrial pathways in genetic models of Parkinson's (α-synuclein, LRRK2, VPS35, ATP13A2, PINK1, parkin, DJ-1 and GBA1), as well as the cellular mechanisms involved in Huntington's disease and Frontotemporal Dementia (FTD) pathogenesis. We aim to advance patient-specific approaches to therapeutic development, including development of new technologies for iPSCs to examine selective neuronal vulnerability. We focus on identification of converging pathogenic pathways to identify key targets for therapeutic development in neurodegenerative diseases such as Parkinson's.
Lab Leadership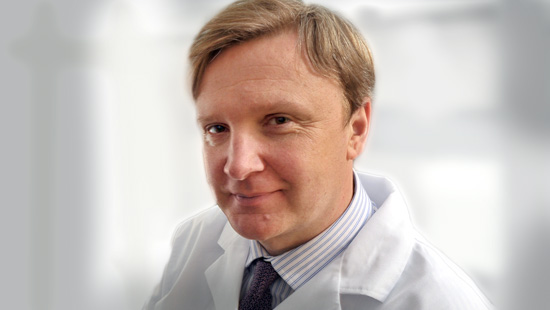 Dimitri Krainc, MD
Chair, Department of Neurology
Director, Simpson Querrey Center for Neurogenetics
Aaron Montgomery Ward Professor
Professor of Neurology in the Division of Movement Disorders, Neurological Surgery, Neuroscience and Weinberg College of Arts and Sciences
The Latest from the Lab
October 2022 Updates
Lena Burbulla publishes in Science Translational Medicine with Sohee Jeon, Jianbin Zheng and Pingping Song: "A modulator of wild-type glucocerebrosidase improves pathogenic phenotypes in dopaminergic neuronal models of Parkinson's disease." Highlighted in Feinberg News.
December 2022 Updates
Dan Ysselstein publishes in Nature Communications with Maria Nguyen, Tiffany Young, Alex Severino, and Michael Schwake: "LRRK2 kinase activity regulates lysosomal glucocerebrosidase in neurons derived from Parkinson's disease patients." Highlighted in Feinberg News.
September 2022 Updates
Wesley Peng passes his PhD qualifying exam for NUIN (Northwestern University Interdepartmental Neuroscience Program) and is awarded the F30 NRSA Predoctoral fellowship from NIH (NIA)!