Defining key molecular pathways in the pathogenesis of neurodegeneration
The Krainc Laboratory
The overarching goal of our research is to define the key molecular pathways in the pathogenesis of neurodegenerative diseases, including Parkinson's and Huntington's disease. Using patient-derived induced pluripotent stem cells (iPSCs) differentiated into neurons, we study cellular dysfunction of endolysosomal and mitochondrial pathways in genetic models of Parkinson's (α-synuclein, LRRK2, VPS35, ATP13A2, PINK1, parkin, DJ-1 and GBA1), as well as the cellular mechanisms involved in Huntington's disease and Frontotemporal Dementia (FTD) pathogenesis. We aim to advance patient-specific approaches to therapeutic development, including development of new technologies for iPSCs to examine selective neuronal vulnerability. We focus on identification of converging pathogenic pathways to identify key targets for therapeutic development in neurodegenerative diseases such as Parkinson's.
Lab Leadership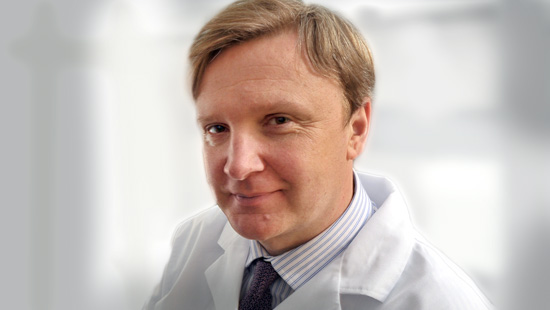 Dimitri Krainc, MD
Chair, Department of Neurology
Director, Simpson Querrey Center for Neurogenetics
Aaron Montgomery Ward Professor
Professor of Neurology in the Division of Movement Disorders, Neurological Surgery, Neuroscience and Weinberg College of Arts and Sciences
The Latest from the Lab
September 2023 Updates
Georgia Minakaki selected as an Emerging Scholar Speaker and presents "A Genome-Wide CRISPR Interference Screen Reveals Genetic Modifiers of Lysosomal Glucocerebrosidase Activity" at the American Neurological Association Conference in Philadelphia. Congratulations, Georgia!
September 2023 Updates
Georgia Minakaki and Nate Safren were Poster Award recipients at the annual American Neurological Society meeting. Twenty posters were selected amongst over 400 entries. Congratulations, Georgia and Nate! Announcement highlighted here.