Lab Members
Meet the Hauser Lab team members. We welcome requests for information about our work and collaboration opportunities.
Principal Investigator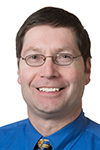 Alan Hauser, MD/PhD
Professor in Microbiology-Immunology and Medicine-Infectious Diseases
ahauser( at )northwestern.edu
312-503-1044
Our laboratory investigates the pathogenesis of the multidrug resistant gram-negative bacteria Pseudomonas aeruginosa, Acinetobacter baumannii, and Klebsiella pneumoniae. We focus on virulence factors such as the type III secretion, an apparatus that injects toxins directly into host cells. Other interests are the use of genomic approaches for the identification of novel virulence determinants and the development of novel translational approaches to treat bacterial infections. Our studies utilize a broad range of techniques, including molecular and cellular assays as well as animal models and epidemiologic studies on human populations.
Research Collaborators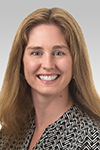 Kelly Bachta, MD/PhD
Assistant Professor in Medicine-Infectious Diseases
kelly.bachta( at )northwestern.edu
Following my MD/PhD at the University of Chicago, I completed a residency in Internal Medicine at the University of Washington in Seattle followed by an Infectious Disease Fellowship at Massachusetts General Hospital in Boston. I moved back to Chicago in July of 2016 as an instructor in the Infectious Diseases Division and a post-doctoral fellow in the Hauser laboratory. My research focuses on understanding the pathogenesis of Pseudomonas aeruginosa bacteremia and understanding in vivo infection dynamics. In my free time, I enjoy cheering for my alma mater, the University of Maryland (GO TERPS!), a good local microbrew, and spending time with my husband and daughters re-exploring the windy city that we all love.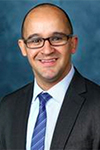 Larry Kociolek, MD
Assistant Professor in Pediatrics-Infectious Diseases
larry-kociolek( at )northwestern.edu
View Kociolek's Faculty Profile
My research interests are in the areas of healthcare epidemiology and infection prevention and control, particularly Clostridium difficile infections. I am exploring various aspects of C. difficile infection, including clinical and molecular epidemiology, antibiotic resistance, and host immune response.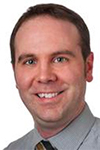 Egon Ozer, MD/PhD
Assistant Professor in Medicine-Infectious Diseases
e-ozer( at )northwestern.edu
My research is focused on uncovering mechanisms of bacterial pathogenesis in Pseudomonas aeruginosa infection and other clinically relevant bacterial diseases. We are using comparative bacterial genomics to identify new genes and other factors that contribute to worse outcomes in patients infected with these bacteria.
Postdocs/Fellows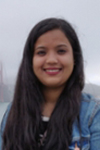 Jiwasmika Baishya
Postdoctoral Fellow
jbaishya( at )northwestern.edu
I received my Bachelor of Science and Master of Science degrees in Biology from the Indian Institute of Science Education and Research Kolkata. Following that I received my PhD degree in 2022 under the supervision of Dr. Catherine Wakeman at Texas Tech University where I studied physiological adaptations of Pseudomonas aeruginosa within human hosts. I joined the Hauser lab as a Postdoctoral scholar the same year and my research here focuses on exploring virulence in Pseudomonas aeruginosa using genomic, computational and molecular approaches and animal models. Outside of lab I enjoy reading, traveling and watching movies.
Thomas Bolig
Pulmonary Disease & Critical Care Medicine Fellow
thomas.bolig( at )northwestern.edu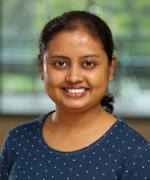 Preeti Garai
Postdoctoral Fellow
preeti.garai( at )northwestern.edu
I completed my PhD in 2016 at the Indian Institute of Science, Bangalore, which was followed by an Infectiopole postdoctoral fellowship at the University of Montpellier, France. I moved to the USA in 2019 and worked as a postdoc at the Medical College of Wisconsin, Milwaukee for 3 years. After working with multiple bacterial pathogens in these labs, I developed an interest in the pathogenesis of Pseudomonas aeruginosa. I joined the Hauser lab as a postdoc in 2023 to study the molecular mechanisms behind the virulence of various clinical isolates of P. aeruginosa. In my free time, I like to watch movies, go to the beach, and explore the beautiful city of Chicago.
Graduate Students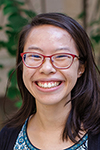 Bettina Cheung
Graduate Student
bettina.cheung( at )northwestern.edu
After completing my BS in Biomedical Engineering at Yale University in 2016, I started the Medical Scientist Training Program here at Northwestern in 2017. In 2019, I joined the Hauser lab and am now working on uncovering novel virulence factors in Klebsiella pneumoniae using comparative genomics. Outside the lab and my generally nerdy interests in Infectious Disease, I enjoy playing the French horn in the Northwestern Medical Orchestra (email me to join!), hiking with my dog, baking, and plotting overwhelmingly American adventures to bring my international friends on.​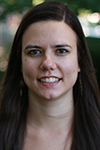 Marine Lebrun Corbin
Graduate Student
marine.lebrun( at )northwestern.edu
I earned my Master of Science, focusing on the cellular and molecular aspects of biomedical engineering from the University of Poitiers, France, in 2017. Prior to joining the Hauser lab, I worked for a year and a half as a post-baccalaureate research fellow in Dr. Brickner's lab, at Northwestern University, where my research aimed at analyzing the role of transcription factors in mediating the spatial organization of the yeast genome. In 2019, I joined the Hauser lab to identify important factors promoting Pseudomonas aeruginosa ability to colonize the gastrointestinal tract. In my free time, I love traveling and hunting for my new favorite restaurants.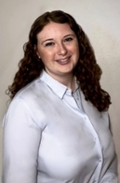 Grayce Mores
grayce.mores( at )northwestern.edu
I received my B.S. from Louisiana State University in 2022. I joined the Hauser lab in 2023 to study Shanghai Fever, a severe gastrointestinal Pseudomonas aeruginosa infection seen in previously healthy children under the age of one. I love to learn about bioethics and science communication, and in my free time I like to knit and hang out with my parrot, Darwin.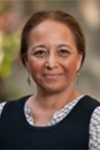 Claudia Oropeza
Graduate Student
claudia.oropeza( at )northwestern.edu
Infections with the gram-negative bacteria Pseudomonas aeruginosa (PA) are increasingly difficult to treat due to antibiotic resistance. A major concern is the lack of new antibiotic treatments for resistant infections. The goal of my PhD thesis is to identify novel antibiotic resistance mechanisms in PA by utilizing state-of the art machine learning approach based on whole genome sequencing (WGS) and transposon insertion sequencing (INseq). We aim to elucidate novel antibiotic resistance factors in drug-insensitive clinical isolates by identifying the involved genes and pathways that might subsequently be targeted for the development of novel antimicrobial therapeutics.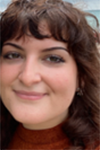 Aliki Valdes
Graduate Student
aliki.valdes( at )northwestern.edu
I completed my Bachelor of Science at Western Washington University in Molecular and Cellular Biology in 2020. Prior to joining the Hauser lab, I was an NIH PREP Scholar in Dr. Glenn C. Randall lab at the University of Chicago where I investigated the control of hepatitis C virus infection by cellular RNA degradation machinery. In 2022, I joined the Hauser lab to identify factors influencing cytotoxicity in Pseudomonas aeruginosa. In my free time, I love to go to local shows, bird watching at the park, and I'm currently working on finding the best croissant and latte in Chicago.
Technical Staff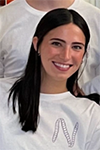 Sophia Nozick
Laboratory Manager
sophie.nozick( at )northwestern.edu
I received my Bachelor of Science in Biology from the University of Georgia in 2018. I joined the Hauser Lab in February 2020. Before I started here, I was developing diagnostic approaches for Lyme disease and for recurrent Clostridium difficile infections. In my free time, I love cooking, exploring new restaurants, reading, and facetiming my dogs.
Undergraduate Student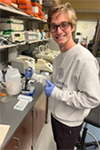 Christopher Axline
Undergraduate Student
christopheraxline2026( at )u.northwestern.edu
I am a current undergraduate at Northwestern University pursuing a dual degree in Biology and Oboe Performance. I joined the Hauser lab in June 2022 and my current research focuses on virulence of Pseudomonas aeruginosa within Galleria mellonella larvae. When I'm not in lab, I enjoy sightreading chamber music with my friends and finding new coffee spots to try out!
Research Staff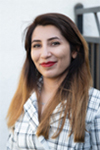 Arghavan Alisoltanidehkordi
Senior Research Associate
arghavan.alisoltanidehkordi( at )northwestern.edu
Arghavan joined the Hauser lab as a computational research associate in February 2022 to analyze and develop analysis pipelines for microbial OMICs data. Her long-standing scientific interests focus on the computational study of infectious diseases and microbiomes. Since completing her Ph.D., she computationally studies SARS-CoV-2 evolution in the context of its proteins' functionality. She has also investigated the effects of microbial function on genital inflammation in young South African women at high risk of HIV acquisition using metaproteomics approaches. Prior to becoming a computational biologist, Arghavan studied plant breeding and the molecular responses of plants to environmental stresses. In her spare time, you can find her playing board games with friends.