Meet the Lab team members. We welcome requests for information about our work and collaboration opportunities.
Principal Investigator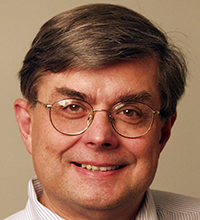 Laimonis Laimins, PhD
l-laimins( at )northwestern.edu
Guy and Anne Youmans Professor
Chair Department of Microbiology-Immunology
312-503-0648

Dr. Laimins received his BS degree in physics from Case Western Reserve University. He went on to the University of Chicago where in 1981 he obtained his PhD degree in bio-physics and theoretical biology studying ion transport in bacteria. Dr. Laimins performed his postdoctoral work on gene expression at the National Cancer Institute under the direction of Dr. George Khoury. Dr. Laimins joined the faculty of Northwestern in 1994, and has been appointed Department chair in June 2006.
View Northwestern University Feinberg School of Medicine faculty profile
Postdoctoral Fellows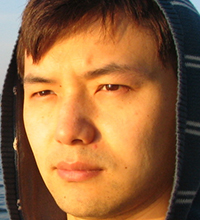 Ryan Hong, PhD
nushiyuanhong( at )northwestern.edu
PhD, Case Western University
My long time goal is to study the regulation of innate immunity by HPV in human keratinocytes. Specifically, I am investigating whether the interferon signaling pathway is altered by HPV presence, for the purpose of exploring how HPV escapes innate immunity.
Graduate Students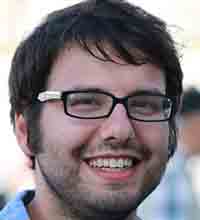 Kavi Mehta, MS
k-mehta( at )northwestern.edu
MS, Biotechnology, Northwestern University BS, University of Wisconsin-Madison
The structural maintenance of chromosomes (SMCs) family of proteins are members of the ATM-DNA damage pathway that mediate chromosome cohesion through the formation of cohesin and condensin complexes. Our previous studies indicate that activation of the ATM DNA damage pathway is necessary for viral genome amplification and I investigate the roles the SMC family of proteins plays in this process including the DNA and protein interactions it mediates, alongside the DNA insulator CTCF.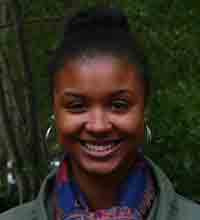 Chelsey Spriggs
chelseyspriggs2011( at )u.northwestern.edu
BS, Michigan State University
There is increasing evidence that the Fanconi Anemia (FA) DNA damage response pathway plays a role in limiting HPV infection and several reports have suggested that the loss of one of the pathway's key regulatory proteins, FANCD2, is not only advantageous to productive viral replication, but to the development of HPV-associated malignancies. My project aims to identify the exact role that the FA pathway plays in HPV infection and how the loss of FANCD2 promotes viral transformation.
Lab Alumni
Learn more about the past contributors to our work via the Lab Alumni page.