Meet the Funk Lab team members. We welcome requests for information about our work and collaboration opportunities.
Principal Investigator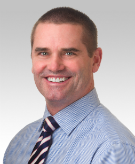 Postdoctoral Fellows
Sarvesh Iyer, PhD
ramsunder.iyer( at )northwestern.edu
PhD - Genome Science and Technology. University of Tennessee.
Nathan Montgomery, PhD
nathan.montgomery( at )northwestern.edu
PhD - Biochemistry and Molecular Biology. Oregon Health and Science University.
Graduate Students
Jiexi Chen
JiexiChen2017( at )u.northwestern.edu
Currently Studying - M.S. in Environmental Engineering
Previous Members
Postdoctoral Fellows
Daniel Ladror, PhD
Jiang Zhang, PhD
Ranjith Munigunti, PhD
Dana Sauter, PhD
Undergrads
Sarah Morimoto
Valerie Nubbe
Kathryn Pillischafske
Kate Roever
Claire Stingley
Gabija Revis
Omar Jamil
Available Positions
Join our team!
We are currently recruiting postdoctoral fellows and graduate students. For those interested to apply, please contact Dr. William Funk and provide your CV, bibliography and the names of three references.