Instrumentation
Mass Spectrometry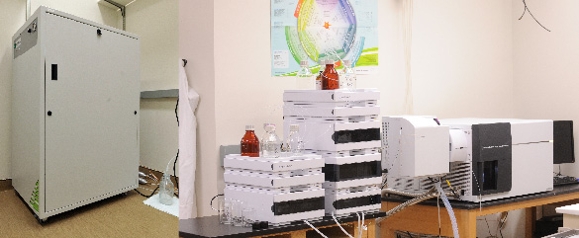 Agilent 6490 QQQ mass spectrometer with a nano-Chip LC interface
Chromatography

Two Agilent 1260 Infinity HPLC systems (one interfaced with the 6490 QQQ and one off-line), and a nano-Chip LC MS interface.
Biomarker extraction and protein digestion

Pressure BioSciences Prototype Barozyme HT48 and NEP2320 Barocycler with water bath.
ELISA & spectrophotometry

Bio Tek ELX800UV plate reader and ELX508V microplate strip washer, Thermo nanoDrop spectrophotometer
Sample processing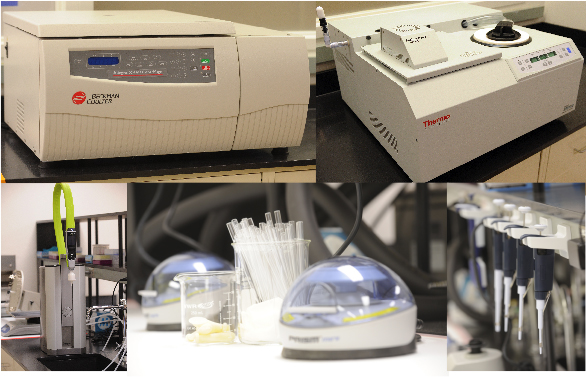 Beckman Allegra X-14R centrifuge, Savant SPD1010 SpeedVac, Elga Flex 2 water purification system, and a variety of other standard equipment for sample processing.