Lab Members
Meet the Lab team members. We welcome requests for information about our work and collaboration opportunities.
Principal Investigator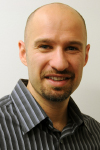 Ronen Sumagin
Associate Professor in Pathology
ronen.sumagin( at )northwestern.edu
Postdoctoral Fellows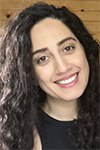 Zeinab Dehghani
MD
zeinab.dehghani( at )northwestern.edu
After completing my MD at Tehran University of Medical Sciences and practicing medicine in Iran, I felt a strong desire to delve deeper into the underlying mechanisms of diseases. This led me to pursue a career in research. Currently, I'm passionate about exploring the role of immune cells, particularly neutrophils and T-cells in inflammatory bowel disease. My goal is to bridge the gap between basic science and clinical insights, ultimately improving patient care through a better understanding of disease processes. I'm excited about the impact our research will have on the future of medicine!
Caroline Herrnreiter
Postdoctoral Fellow
caroline.herrnreiter( at )northwestern.edu
Joey Lockhart
PhD
joey.lockhart( at )northwestern.edu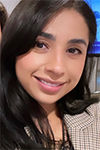 Laura Manzanares
laura.manzanares( at )northwestern.edu
After receiving my Ph.D. in Molecular Biomedicine in 2021, I moved to Chicago from Mexico to work in the Sumagin Lab because I am interested in the role that the immune system plays in gut inflammation and healing.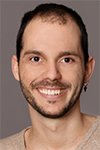 Enzo Piccolo, PhD
enzo.piccolo( at )northwestern.edu
I am from France and got my Ph.D. in Pathophysiology in Toulouse in 2021. I came to NU because I am passionate about science. I am fascinated by the organization of the intracellular machinery of myeloid cells (mitochondria, phagocytes, nutrient sensing, transcription activity) and the realization of their function in the different challenges they encounter. More specifically, I am interested in understanding the roles of hypoxia and mitochondrial activity in neutrophils during myocardial infarction.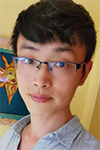 Xingsheng Ren, PhD
xsren21( at )northwestern.edu
My research focuses on macrophage and endothelial cell interactions. I am also very interested in trying to understand whether microparticles facilitate these interactions.
Graduate Students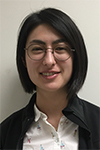 Lenore Yalom
lenoreyalom2019( at )u.northwestern.edu
Having worked in the field of stem cell and regenerative biology, I am excited to bring my interest and passion into the lab by studying neutrophil regulation of intestinal stem cells.
Technical Staff
Anastasiia Serdiukova
anastasiia.serdiukova( at )northwestern.edu
Alumni
Triet Bui
Graduate Student
Veronika Butin-Israeli, PhD
Research Assistant Professor in Pathology
Jackson DiSario
Summer Student
Carlos Samuel Galan Enriquez
Postdoctoral Fellow
Ariel Finkielsztein, PhD
Research Associate in Pathology

Joseph Lee
Undergraduate Research Assistant
Lorraine Mascarenhas
Research Technologist I
Lindsey Mehl
Undergraduate Research Assistant
Jake Rehring
Undergraduate Research Assistant
Allison Rux
Summer Student
Thomas Slater
Undergraduate Research Assistant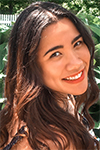 Jessica Urbanczyk
Technical Staff
Hannah Wiesolek
Research Technologist 1
Meredith Zhou
Undergraduate Research Assistant