Lab Members
Meet the lab members! We welcome requests for information about our work and collaboration opportunities. Visit our About Us page for contact information and opportunities to join our team.
Principal Investigator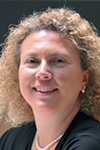 P. Hande Ozdinler, PhD
Associate Professor
ozdinler( at )northwestern.edu
312-503-2774
PhD: LSU/Health Sciences Center
View Ozdinler's Faculty Profile
Dr. Ozdinler received training in the fields of molecular biology, genetics, biotechnology, cell biology, anatomy and neuroscience. She is the recipient of Harvard NeuroDiscovery Center and NUCATS Translational Innovation awards. She was recruited to be the founding director of the 2nd Les Turner ALS Laboratory at Northwestern, which focused on the biology and pathology of upper motor neurons. She is now a faculty member to the Chemistry Life Sciences Processes Institute, Les Turner ALS, Mesulam Center for Cognitive Neurology and Alzheimer's Disease, and Robert H. Lurie Comprehensive Cancer Research Centers.
Research Professor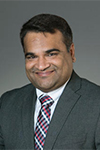 Mukesh Gautam, PhD
mukesh.gautam( at )northwestern.edu
312-503-7132
Dr. Gautam's research is focused on understanding the cellular and molecular mechanisms involved in neuronal vulnerability especially in ALS/FTD. He uses electron microscopy, metabolomics, transcriptomics, extracellular vesicle, and nanoparticle-mediated approaches to understand the basis of selective neurodegeneration. He is especially interested in mitochondria biology in neurodegenerative diseases and improving mitochondria function as a therapeutic strategy to improve neuronal health. Dr. Gautam earned his PhD in reproductive endocrinology from University of Delhi, India. He received training in the Ozdinler lab and now is a Research Assistant Professor. Dr. Gautam is the recipient of the inaugural Ellen McConnell Blakeman ALS Research Fellowship from A Long Swim Foundation, and his research is supported from a grant from Spastic Paraplegia Foundation.
Postdoctoral Fellow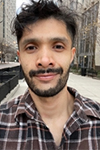 Christopher Quintanilla, Ph.D.
christopher.quintanilla( at )northwestern.edu
312-503-7132
Christopher Quintanilla completed his doctoral research at the University of Chicago, where he studied the role of Cdx genes in the early development of the zebrafish embryo. He joined the Ozdinler lab in the fall of 2020 and is currently studying how cytoskeletal dysfunction of upper motor neurons (UMNs) contributes to the onset of neurodegenerative diseases.
Lab Manager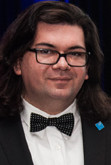 Baris Genc, PhD
PhD: Louisiana State University Department of Cell Biology and Anatomy (2004)
Dr. Baris Genc has received his PhD at Louisiana State University Department of Cell Biology and Anatomy where he investigated the role of neurotrophic factors in sensory neuron development. During his Postdoctoral training he switched from neurodevelopment to neurodegeneration field. Currently his research is focused on understanding upper motor neuron biology in ALS, and cellular and molecular mechanisms of selective motor neuron vulnerability in ALS. He was the recipient of the NIH Mechanisms of Aging and Dementia T32 training grant investigating molecular mechanisms of selective vulnerability of motor neurons in ALS.
Research Staff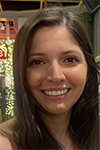 Angela Ahrens
angela.ahrens( at )northwestern.edu
Angela Ahrens graduated from Texas Tech University with a BS in Cell and Molecular Biology. She joined the Ozdinler lab in September 2021. With interest in the inner mechanisms of the cell specific to an individual, she hopes to get her PhD in Biochemistry to one-day work in drug development and personalized medicine for diseases.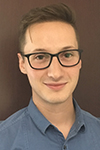 Zach Fitzgerald, M.S.
zachary.fitzgerald( at )northwestern.edu
Zach graduated from Cleveland State University with a B.A. in Psychology and worked in the Cleveland Clinic's epilepsy department for four years before receiving his M.S. in Neurobiology from Northwestern University, where he completed his thesis on the application of graph theory in identifying critical nodes of the language network in fMRI. He began working in the Ozdinler Lab in September 2022 and his research interests are centered around electrophysiology, computational neuroscience, and bioelectric medicine. He hopes to pursue a PhD in Neuroscience.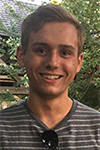 Ben Helmold
ben.helmold( at )northwestern.edu
Ben Helmold graduated from Northwestern University with a BA in Economics and a certificate in Managerial Analytics from the Kellogg School of Business. He is additionally an alumnus of the Illinois Mathematics and Science Academy. He joined the Ozdinler lab in the fall of 2019 and has interests in neurodegenerative diseases, protein interactions, and personalized medicine approaches. In the future, he hopes to pursue a medical degree and continue working to improve the clinical outcomes of patients.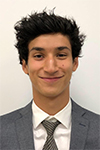 Omar Kashow
Omar graduated from the University of Illinois at Urbana-Champaign with a B.S. in Bioengineering and a minor in Chemistry. His research interests lie in nanotechnology, drug discovery and targeted therapeutics which he hopes to explore and utilize towards neurodegenerative disorders. He is interested in pursuing a PhD in Biochemistry/Bioengineering. Outside the lab, he likes to skateboard and produce music.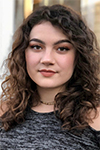 Kate Pauss
Kate Pauss graduated from the University of Texas at Dallas with a BS in Neuroscience. She joined the Ozdinler lab in the fall of 2021 and hopes to pursue a PhD in neuroscience. Her interests include nanotechnology and bioelectronics for long-term neural interfacing.
Undergraduate Students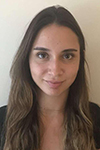 Dila Bitlis
dilabitlis2025( at )u.northwestern.edu
Dila is a third-year student at Northwestern University, currently double-majoring in neuroscience and data science. She has been in the Ozdinler lab since the summer of 2023 and hopes to pursue a Ph.D. in neuroscience. Her interests include biotechnology and biostatistics.
Visiting Professors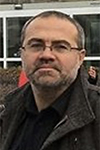 Mihailo Radojicic, M.D.
mihailo.radojicic( at )northwestern.edu
Mihailo S Radojicic received his M.D. at Belgrade University School of Medicine, Belgrade, Serbia and was a Postdoctoral Fellow at Yale University School of Medicine, New Haven, CT. He is currently a Research Scientist at University of Belgrade, Faculty of Biology, Department of Physiology and Visiting Research Scientist at Northwestern University Feinberg School of Medicine, Department of Neurology.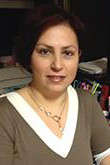 Emel Ulupinar, MD/PhD
Professor Emel Ulupinar graduated from Gazi University Faculty of Medicine in 1992. She studied at Cell Biology and Anatomy Department of Louisiana State University Health Sciences Center and received her PhD in 1999. Since then she has been a faculty member at Eskisehir Osmangazi University, Faculty of Medicine, Anatomy Department. She received "Distinguished Young Scientist Award" from the Turkish Academy of Sciences in 2001. She was the Congress Secretary of "First National Neuroscience Meeting" in 2002. She has been working as the head of Interdisciplinary Neuroscience Department, in Health Sciences Institute of Eskisehir Osmangazi University, since 2012.
Alumni
Izaak Aguilar
Now: Research Technologist II at NeuronaTherapeutics
Jonathan Brent
M.D./Ph.D.
Now: Assistant Prof. at the Department of Neurology, Northwestern University
Ina Dervishi
Now: Neurocrital Care Fellow and Neurologist at the University of Chicago Medical School
Öge Gozütok Moore, DVM
Now: Regulatory Affairs Coordinator at Northwestern University
Aksu Gunay
Now: PhD student at UIC
Javier Jara, PhD
Now: Imaging Director at Nikon Instruments
Nabil Khan, MD
Now: Physician at Weiss Memorial Hospital
Nuran Kocak
Now: PhD Student at Stiles-Nicholson Brain Institute.
Amiko Lagrimas
Now: Research Associate at Exicure
Mina Peric
Now: PhD student at the University of Belgrade.
Onur K Polat, PhD
Now: Postdoctoral fellow, Rush University, Medical School
Heather Hye Shin
Now: Research Associate, Standford University
Macdonnell Stanford
Now: MD at the Department of Neurology, Brown University
William Weber
MD
Now: Emergency Room Physician, University of Chicago
Edward Xie
Now: Stony Brook University Hospital, Opthalmology
Marina Yasvoina, PhD
Now: Lecturer in Neuroscience, King's College London