Meet the Lab members! We welcome requests for information about our work and collaboration opportunities.
Principal Investigator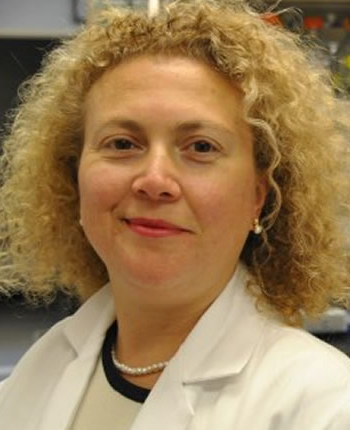 P. Hande Ozdinler, PhD
ozdinler( at )northwestern.edu
Associate Professor
312-503-2774
PhD: LSU/Health Sciences Center
View Northwestern University Feinberg School of Medicine faculty profile
Dr. Ozdinler received training in the fields of molecular biology, genetics, biotechnology, cell biology, anatomy and neuroscience. She is the recipient of Harvard NeuroDiscovery Center and NUCATS Translational Innovation awards. She was recruited to be the founding director of the 2nd Les Turner ALS Laboratory at Northwestern, which focused on the biology and pathology of upper motor neurons. She is now a faculty member to the Chemistry Life Sciences Processes Institute, Les Turner ALS, Mesulam Center for Cognitive Neurology and Alzheimer's Disease, and Robert H. Lurie Comprehensive Cancer Research Centers.
Research Professors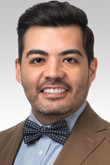 Javier Jara, PhD
j-jara( at )northwestern.edu
Research Assistant Professor
312-503-7132
PhD: University of North Dakota, Pharmacology, Physiology and Therapeutics (2008)
View Northwestern University Feinberg School of Medicine faculty profile
Dr. Javier Jara is a neuroscientist trained in the field of neurodegenerative diseases with high emphasis in ALS. During his postdoctoral training he received the prestigious Milton Safenowitz Postdoctoral fellowship for ALS research to investigate the role of immunity and neuroinflammation in ALS. He has published several papers that have shed light on the importance of upper motor neuron degeneration. Currently, Dr. Jara is working in the ALS field and has received funding from ALS Association to investigate the role of TBI in ALS.
Visiting Professor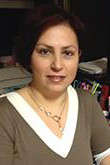 Emel Ulupinar, MD/PhD
Professor Emel Ulupinar graduated from Gazi University Faculty of Medicine in 1992. She studied at Cell Biology and Anatomy Department of Louisiana State University Health Sciences Center and received her PhD in 1999. Since then she has been a faculty member at Eskisehir Osmangazi University, Faculty of Medicine, Anatomy Department. She received "Distinguished Young Scientist Award" from the Turkish Academy of Sciences in 2001. She was the Congress Secretary of "First National Neuroscience Meeting" in 2002. She has been working as the head of Interdisciplinary Neuroscience Department, in Health Sciences Institute of Eskisehir Osmangazi University, since 2012.
Postdoctoral Fellows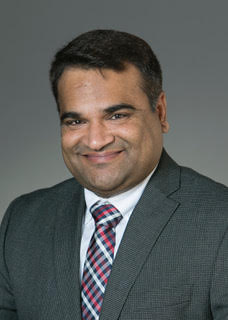 Mukesh Gautam, PhD
mukesh.gautam( at )northwestern.edu
312-503-2776
PhD: University of Delhi (2013)
Mukesh Gautam joined the Ozdinler lab in June 2013 and he is working on the health and vulnerability of corticospinal motor neurons (CSMN) in prpTDP-43A315T and Alsin Knock Out mouse model of ALS. He received his PhD in reproductive endocrinology from University of Delhi, India in 2013. During his doctoral research he studied comparative gene expression by immature and mature testicular Sertoli cells in response to FSH and testosterone hormone. For his work in ALS during his time at the Ozdinler Lab, Dr. Gautam received the inaugural Ellen McConnell Blakeman ALS Research Fellowship.
Lab Manager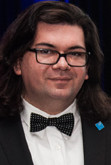 Baris Genc, PhD
b-genc( at )northwestern.edu
312-503-7134
PhD: Louisiana State University Department of Cell Biology and Anatomy (2004)
Dr. Baris Genc has received his PhD at Louisiana State University Department of Cell Biology and Anatomy where he investigated the role of neurotrophic factors in sensory neuron development. During his Postdoctoral training he switched from neurodevelopment to neurodegeneration field. Currently his research is focused on understanding upper motor neuron biology in ALS, and cellular and molecular mechanisms of selective motor neuron vulnerability in ALS. He was the recipient of the NIH Mechanisms of Aging and Dementia T32 training grant investigating molecular mechanisms of selective vulnerability of motor neurons in ALS.
Graduate Students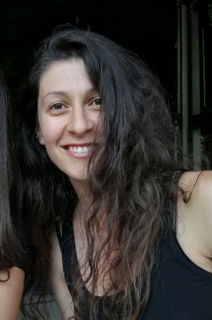 Mina Peric
mina.peric( at )northwestern.edu
312-503-2776
Mina Peric is a visiting pre-doctoral scholar. She is a PhD student at the University of Belgrade and she joined the Ozdinler Lab in July 2019 as part of MSCA-RISE grant AUTOIGG. Her research focuses on mechanisms of neurodegeneration and neuroinflammation in ALS.
Technical Staff
Öge Gozütok, DVM
oge.gozutok( at )northwestern.edu
312-503-2776
Graduated from the University of Istanbul, Faculty of Veterinary Medicine in 2008. Founded a small animal practice and pursued her career as veterinary surgeon for 10 years. In parallel, she completed M.Sc. studies and directed her curiosity to neuroscience field. Currently, she focuses on approaches to translate and compare animal behavioral tests and applications for delivery of viral vectors.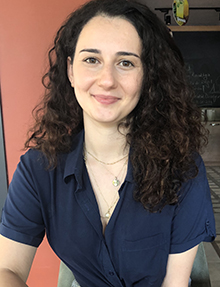 Aksu Gunay
aksu.gunay( at )northwestern.edu
312-503-2776
Aksu has received her BS in Biology from Middle East Technical University (METU). She has been with the Ozdinler Lab since November 2019. Her interests include molecular mechanisms of neuropsychiatric and neurodegenerative diseases. She would like to do a PhD in Neuroscience program in her future academic career.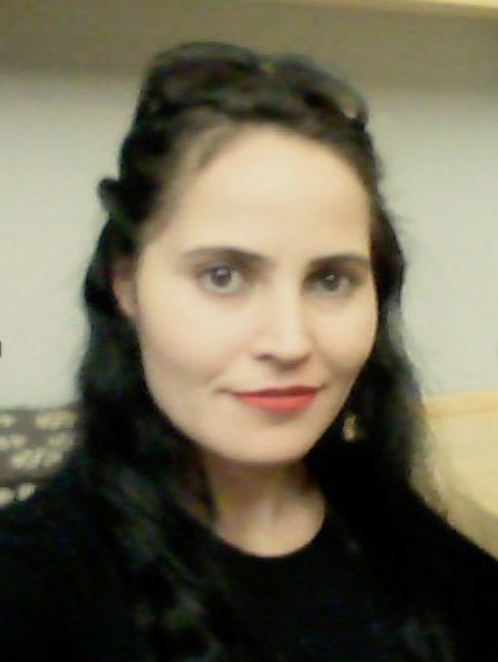 Nuran Kocak
nuran.kocak( at )northwestern.edu
312-503-7134
Nuran has received her MSc at Istanbul University Department of Neuroscience and graduated from Istanbul Kultur University, with a major in Molecular Biological and Genetics. She's been with the Ozdinler Lab since February 2018. She is interested in pursuing PhD in neuroscience and studying neurodegenerative disorders.
Heather Hye Shin
hyeshin2018( at )u.northwestern.edu
312-503-7132
Heather (Hye) grew up in South Korea and is currently an undergraduate pre-med at Northwestern University, majoring in Economics and Mathematics major. She has been with the Ozdinler since Fall of 2018, working as an lab assistant and learning as a scientific researcher. Her two most important lifetime projects are Ironwoman triathlon and ever-evolving herself.
Undergraduate Students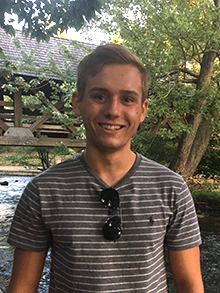 Ben Helmold
BenHelmold2023( at )u.northwestern.edu
Ben is a first-year student at Northwestern University and an alumni of the Illinois Mathematics and Science Academy. He is currently on the pre-med track, majoring in Chemistry and minoring in Business Institutions with aspirations for a career in the medical field. He has been with Ozdinler Lab since fall of 2019.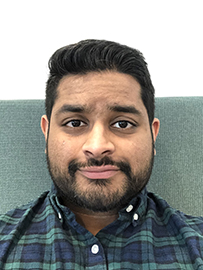 Timothy Mathew
TimothyMathew2020( at )u.northwestern.edu
Timothy is an undergraduate student at Northwestern University, pursuing a B.A. in Neuroscience with aspirations for a career in medicine. He has been working at the Ozdinler lab since Fall of 2019 as a laboratory assistant. His extracurricular interests include cooking and fantasy football.
Alumni
Ina Dervishi
ina.dervishi( at )northwestern.edu
Current Location: Resident Physician at University of Chicago (NorthShore) Program
Nabil Khan, MD
Current Location: Weiss Memorial Hospital, Physician
Amiko Lagrimas
amiko.lagrimas( at )northwestern.edu
BS: Northwestern University (2015)
Current Location: MS Bioinformatics at UIC
Jessica Park
Current Location: MD Student at Northwestern University School of Medicine
Santana Sanchez
Current Location: MD Student at University of Minnesota
Macdonnell Stanford
BA: Northwestern University 2014
Current Location: MD student at Georgetown University
William Weber
MD
Current location: University of Chicago Emergency Medicine
Edward Xie
edward.xie( at )northwestern.edu
Current Location: MD Student at Chicago Medical School of Rosalind Franklin University of Medicine and Science
Marina Yasvoina, PhD
PhD:Northwestern University 2013
Current Location: University College London, Post-doctoral fellow