Meet the Lab team members. We welcome requests for information about our work and collaboration opportunities.
Principal Investigator
Craig Horbinski, MD, PhD
craig.horbinski( at )northwestern.edu
Associate Professor
Director, Nervous System Tumor Bank
312-503-6127
View Northwestern University Feinberg School of Medicine faculty profile
Dr. Horbinski hails from Buffalo, NY, where he completed his combined M.D., Ph.D. training at the State University of New York at Buffalo. He then did an Anatomic Pathology residency and a Neuropathology fellowship at the University of Pittsburgh. His first academic appointment was at the University of Kentucky, where he founded and directed the Solid Tumor Molecular Diagnostics laboratory and was Director of the Markey Cancer Center Biospecimen and Tissue Procurement Shared Resource Facility. In 2015, Dr. Horbinski moved to Northwestern University, where he directs the Nervous System Tumor Bank, the Mouse Histology and Phenotyping Laboratory, and oversees molecular diagnostics in gliomas. To date, Dr. Horbinski has authored over 80 peer-reviewed publications and has obtained extramural research support from multiple sources, including the NIH and ABTA. He has delivered over 60 invited talks and platform presentations on gliomas in a variety of national and international settings, has mentored 13 clinical and research trainees on scientific projects, and has trained over 30 clinical residents and fellows on surgical neuropathology and ocular pathology. Dr. Horbinski is currently on the editorial board of the top three neuropathology journals (Acta Neuropathologica, Brain Pathology, Journal of Neuropathology and Experimental Neurology) and reviews for over 20 journals, including Neuro-Oncology, Oncotarget, Lancet Oncology, Cancer Research, and Clinical Cancer Research.
Postdoctoral Fellows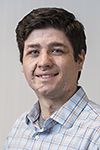 Dusten Unruh, PhD, MT (ASCP)
Dusten.Unruh( at )northwestern.edu
PhD, Pathobiology & Molecular Medicine: UC, Cincinnati, OH
BS, Clinical Laboratory Science; minor, Chemistry: NDSU, Fargo, ND
Certified Medical Technologist: American Society for Clinical Pathology

Dusten graduated from North Dakota State University in 2009 with a B.S. in Clinical Laboratory Science and minor in Chemistry. He became an American Society for Clinical Pathology certified Medical Technologist, which led to his matriculation into graduate school. He earned his Ph.D. at University of Cincinnati, where he studied vascular biology and the effects of cancer-produced Tissue Factor. Dusten joined the Horbinski laboratory in November of 2015, where he studies how Tissue Factor expression and mutant IDH1 affect glioma biology and hemostasis.
Lab Manager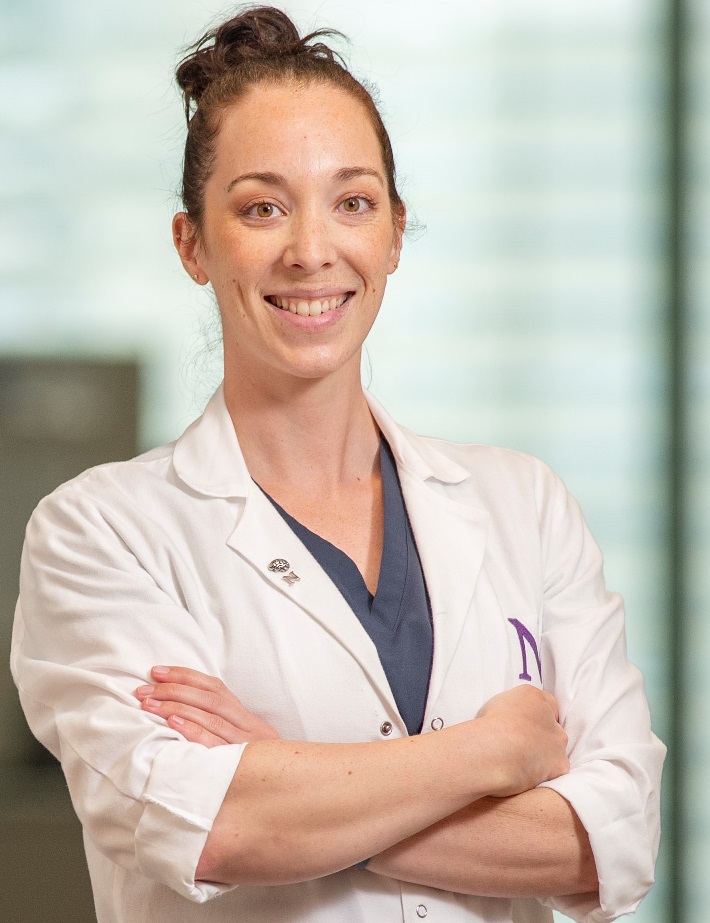 Katy McCortney
kathleen.mccortney( at )northwestern.edu
Lab Manager - Nervous System Tumor Bank
312-503-0977
BS, Psychology: Illinois Wesleyan University, Bloomington, IL

Katy McCortney earned her bachelor degree in psychology from Illinois Wesleyan University. She conducted novel research at Illinois Wesleyan before joining the Social Neuroscience Lab at The University of Chicago. In her current role as Lab Manager of the Nervous System Tumor Bank she is involved in coordinating research specimen requests, oversees the administrative work, and works with the biobank team to process, collect and distribute brain tumor specimens for banking and research. In her free time she trains for and races in triathlons.
Snezana Mirkov, MS
snezana.mirkov( at )northwestern.edu
Research Lab Manager - Horbinski Laboratory
312-503-4209
MS, Biochemistry: University of Novi Sad, Serbia

Snezana Mirkov has a master degree in Biochemistry from The University of Novi Sad in Serbia and 18 years of research experience. From 2002-2015 she was employed at The University of Chicago as a Senior Research Technologist (Research Specialist 2) in a lab focusing on pharmacogenomics of anticancer agents. During this time Snezana gained extensive experience in molecular biology, analytical techniques, in vitro and in vivo studies as well as processing clinical samples. In her current role she functions as the Research Lab Manager 1 for the Horbinski Laboratory. Snezana is actively involved in all aspects of research projects and is responsible for managing the research lab.