Improving the care of patients with gliomas.
The Horbinski Lab
Our laboratory's mission is to improve the care of patients with gliomas. These tumors cause the greatest aggregate loss of life, because they can strike at any age and are largely incurable. We are also pursuing research in meningiomas, another type of brain tumor that does not have any effective chemotherapy options. Both in our own laboratory, and by providing other research labs with high-quality biospecimens from brain tumor patients, we are advancing the understanding and treatment of brain tumors.
Lab Leadership
Craig M.Horbinski, MD, PhD
Director of Neuropathology in the Department of Pathology
Professor of Pathology (Experimental Pathology)/Neurological Surgery and Pathology (Neuropathology)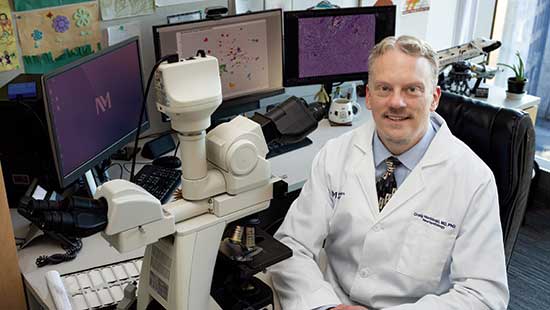 The Latest From the Lab
Congratulations!
The Horbinski lab recently won the Weil Award for Best Experimental Neuropathology at the 2022 American Association of Neuropathology Annual Meeting, for their project titled "Preclinical and Clinical Characteristics of Seizures in IDH Mutant Gliomas." Congratulations on a great team effort!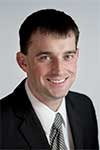 New Funding
Glad to announce that Mark Youngblood received funding from the Neurosurgery Research and Education Foundation for his project "Molecular markers of meningioma growth arrest after HDAC inhibition." Congratulations, Mark!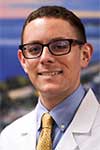 New Funding
Matt McCord received an NIH F32 for his project on DNA mismatch repair and temozolomide resistance in gliomas. Well done, Matt!
Congratulations!
Congratulations to our postdoctoral fellow Thomas Sears for obtaining a highly competitive American Cancer Society fellowship award for his work studying therapeutic sensitivities in IDH mutant gliomas!
Meet Our Team
Get to know our lab team members and find out how to get in touch.