Improving the lives of patients with central nervous system cancers through the development of new immunotherapies.
CNS Immunobiology & Translational Immunotherapeutic Lab
Our laboratory studies the unique immunobiology of central nervous system (CNS) tumors, which informs our development of immuno-oncology therapeutics. The laboratory has been intricately involved in a wide variety of bench-to-bedside immune therapeutics, including those developed in the laboratory and those from our own patents. Our members work collaboratively with industry on their pipeline agents to clarify indications and companion biomarkers. With our unique expertise in the investigational new drug process and window-of-opportunity clinical trials, our laboratory conducts extensive immune profiling of patient tumors including ex vivo functional assays. Our studies are directed to how various cells interact within the tumor microenvironment and the functional implications using multiplex imaging, methylation profiling, single-cell sequencing and transcriptomic analysis.
Who We Are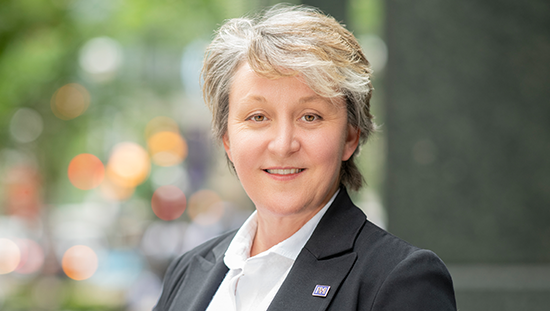 Lab Leadership
Amy Heimberger, MD
Jean Malnati Miller Professor of Brain Tumor Research
Vice Chair for Research, Department of Neurological Surgery
Scientific Director, Lou and Jean Malnati Brain Tumor Institute
Interim Associate Director of Translational Research, Robert H. Lurie Comprehensive Cancer Center