Meet the lab team members. We welcome requests for information about our work and collaboration opportunities.
Principal Investigator

Postdoctoral Fellows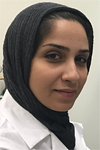 Fatemeh Atashi, PhD
Postdoctoral Scholar
PhD: Geneva University, Switzerland
I am originally from Iran and graduated from Geneva University, Switzerland, in 2015 with a PhD in Stem Cell Biology. Currently, I am doing a postdoctoral fellowship; my work focuses on molecular pathways regulating cellular plasticity, including epigenetic and microenviornmental mechanisms. I hope to continue my investigation of glioblastoma and develop new treatments for brain cancer patients.
Research Staff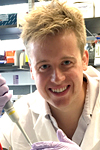 Seamus Patrick Caragher
Research Technologist
BS: Georgetown University
I graduated from Georgetown University with a BS in Neurobiology. I joined the lab as a research technologist in July 2016. The goal of my current project is to develop novel, targeted therapies for brain cancer. In addition, my work focuses on understanding the role of calcium in glioblastoma progression. In the future, I hope to attend medical school and become a practicing neuro-oncologist and translational researcher.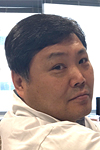 Cheol H, Park, PhD
Staff Scientist and Lab Manager
PhD: Hanyang University, South Korea
Originally from Korea, I graduated from Hanyang University with a PhD in developmental biology. I have previously worked at the National Institute for Diabetes and Digestive and Kidney Disease, as well as the Mayo Clinic. My current work focuses on the role of hypoxia in glioblastoma progression and drug resistance. I hope to help develop new therapeutic paradigm for brain tumors.
Graduate Students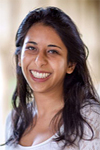 Shivani Doe, Baisiwala
MD Candidate 2020: Northwestern University Feinberg School of Medicine BS: Stanford University
I am currently a medical student at Feinberg. Before coming to Feinberg, I completed a BS in Bioengineering and an MS in Management Science at Stanford University. I joined the Ahmed Lab in fall 2016, working on a project investigating the role of vascular co-option in glioblastoma recurrence. Long-term, I am interested in academic neurosurgery and hope to pursue a career as a physician-scientist and entrepreneur. Outside the lab, I enjoy reading a good book, dancing and yummy food.
Undergraduate Students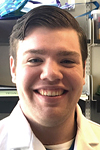 Robert Hall, III
Undergraduate Researcher
As I was born and raised in the Beverly neighborhood on Chicago's Southwest Side, attending the University of Chicago was my dream for as long as I can remember. My current project examines therapeutic-stress induced symmetric cellular division in glioma stem cells. I plan to attend medical school next year and ultimately aspire to work in the field of oncology as a physician.
Alumni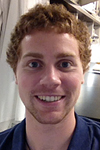 Marc Dehegger
Research Technologist, Northwestern University Mouse Histology Laboratory
Volunteer Researcher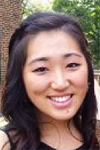 Gina Lee
MD Candidate 2019, University of Illinois at Chicago
Lab Manager, 2013-15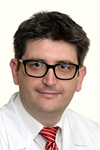 Bart Thaci, MD
Neurosurgery Resident, UC Davis Medical Center
Research Fellow, 2010-12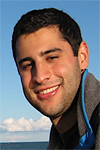 Alex Tobias
MD Candidate 2020, Rosalind Franklin University of Medicine
Research Tech, 2012-14