Meet the Penaloza Lab team members. We welcome requests for information about our work and collaboration opportunities.
Principal Investigator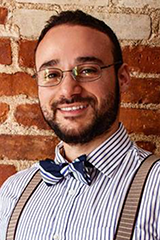 Pablo Penaloza, PhD
ppm( at )northwestern.edu
Assistant Professor
312-503-5240
Dr. Penaloza-MacMaster completed his Ph.D. at Emory University with Dr. Rafi Ahmed. His thesis research focused on how inhibitory and costimulatory pathways modulate immune responses during viral infection. Subsequently, he completed a postdoctoral fellowship with Dr. Dan Barouch at Harvard University. His postdoctoral research focused on vaccine development.
View Northwestern University Feinberg School of Medicine faculty profile
Dr. Penaloza received the Thermo-Fisher Award from the American Association of Immunologists, and a K22 Award from NIAID in 2016. The Penaloza laboratory at Northwestern University focuses on how immunoinhibitory pathways and innate immunity regulate adaptive immune responses following vaccination or natural infection. The Penaloza group has demonstrated a potent synergy between TLR4 signaling and PD-1 blockade at reinvigorating T cell function during chronic viral infection (Wang, PLOS Pathogens, 2019). This was the first demonstration that a specific microbiome component (LPS) can potentiate immune checkpoint therapy, via a B7-dependent mechanism. The group is now investigating whether other microbial components that target additional innate receptors can also improve immune checkpoint therapy. More recently, the Penaloza laboratory developed a novel strategy to improve viral vaccines by transiently blocking IFN-I (Palacio, JEM, 2020). Although IFN-I provide a rapid antiviral protection in the setting of natural infection, IFN-I can extinguish antigen prematurely following viral vaccination, impinging upon the priming of adaptive immune responses. By carefully downmodulating IFN-I at the time of vaccination, his group was able to demonstrate an improvement in vaccine efficacy, using experimental HIV-1 and coronavirus vaccines. Altogether, these findings highlight the tug of war between innate immunity and immunological memory, and provide insights for rational vaccine design. Currently, Dr. Penaloza's group is also investigating whether modulating hyperacute antigen availability can improve vaccine efficacy. In 2020, Dr. Penaloza was awarded the NIH Director's New Innovator Award for developing IFN-I modulated vaccines. His group collaborates with the Northwestern Cancer Center and the Centers for AIDS Research (CFAR).
Postdoctoral Fellows
Tanushree Dangi, PhD
Tanushree.Dangi( at )northwestern.edu
312-503-0357
Mincheol Park, PhD
mincheol.park( at )northwestern.edu
312-503-0357
Graduate Students
Bakare Awakoaiye
bakare.awakoaiye( at )northwestern.edu
312-503-0357
Young Rock Chung
YoungChung2017( at )u.northwestern.edu
312-503-0357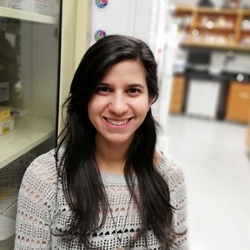 Nicole Palacio
Nicole.Palacio2017( at )u.northwestern.edu
312-503-0357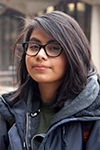 Sarah Sanchez
sarahsanchez2025( at )u.northwestern.edu
312-503-0357
Available Positions:
Please contact Pablo Penaloza for more information about available positions for post-doctoral fellows, graduate students, and staff.
Prior Interns:
Simon Eitzinger (currently a student with Dr. Jennifer Doudna, UC Berkeley), Rie Matsuzaki, Chidera Oku, Kelly Boutelle.
Prior Mentees:
Zhongyao Zhang - currently works at Dyno Therapeutics in Boston
Yidan Wang - currently a Ph.D. student at the Northwestern DGP PhD program
Juan Loredo - currently at Institute de Biologie Structurale
Co-mentorships:
Quazim Alayo Adegbola - currently an Internal Medicine doctor
Nicholas Provine - currently a postdoctoral fellow at University of Oxford
Eryn Blass - currently a postdoctoral fellow at Dana Farber Cancer Center