Meet the Lab team members. We welcome requests for information about our work and collaboration opportunities.
Principal Investigator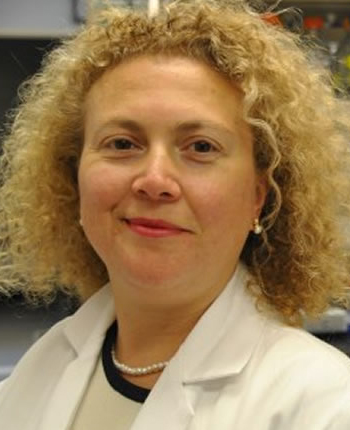 P. Hande Ozdinler, PhD
ozdinler( at )northwestern.edu
312-503-2774
PhD: LSU/Health Sciences Center
View Northwestern University Feinberg School of Medicine faculty profile
Dr. Ozdinler receieved training in the fields of molecular biology, genetics, biotechnology, cell biology, anatomy and neuroscience. She is the recipient of Harvard NeuroDiscovery Center and NUCATS Translational Innovation awards. She is a STEM faculty and her research enabled detailed studies of upper motor neurons within the context of both health and disease.
Research Professors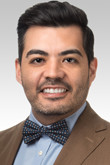 Javier Jara, PhD
j-jara( at )northwestern.edu
Research Assistant Professor
312-503-7132
PhD: University of North Dakota, Pharmacology, Physiology and Therapeutics (2008)
View Northwestern University Feinberg School of Medicine faculty profile
Dr. Javier Jara is a neuroscientist trained in the field of neurodegenerative diseases with high emphasis in ALS. During his postdoctoral training he received the prestigious Milton Safenowitz Postdoctoral fellowship for ALS research to investigate the role of immunity and neuroinflammation in ALS. He has published several papers that have shed light on the importance of upper motor neuron degeneration. Currently, Dr. Jara is working in the ALS field and has received funding from ALS Association to investigate the role of TBI in ALS.
Visiting Professor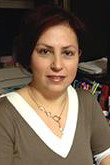 Emel Ulupinar, MD/PhD
Professor Emel Ulupinar graduated from Gazi University Faculty of Medicine in 1992. She studied at Cell Biology and Anatomy Department of Louisiana State University Health Sciences Center and received her PhD in 1999. Since then she has been a faculty member at Eskisehir Osmangazi University, Faculty of Medicine, Anatomy Department. She received "Distinguished Young Scientist Award" from the Turkish Academy of Sciences in 2001. She was the Congress Secretary of "First National Neuroscience Meeting" in 2002. She has been working as the head of Interdisciplinary Neuroscience Department, in Health Sciences Institute of Eskisehir Osmangazi University, since 2012.
Postdoctoral Fellows
Mukesh Gautam, PhD
mukesh.gautam( at )northwestern.edu
312-503-2776
PhD: University of Delhi (2013)
Mukesh Gautam joined the Ozdinler lab in June 2013 and  he is working on health and vulnerability of corticospinal motor neurons (CSMN) in prpTDP-43A315T and Alsin Knock Out mouse model of ALS. He received his PhD in reproductive endocrinology from University of Delhi, India in 2013. During his doctoral research he studied comparative gene expression by immature and mature testicular Sertoli cells in response to FSH and testosterone hormone.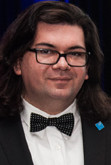 Baris Genc, PhD
b-genc( at )northwestern.edu
312-503-7134
PhD: Louisiana State University Department of Cell Biology and Anatomy (2004)
Dr. Baris Genc has received his PhD at Louisiana State University Department of Cell Biology and Anatomy where he investigated the role of neurotrophic factors in sensory neuron development. During his Postdoctoral training he switched from neurodevelopment to neurodegeneration field. Currently his research is focused on understanding upper motor neuron biology in ALS, and cellular and molecular mechanisms of selective motor neuron vulnerability in ALS. He was the recipient of the NIH Mechanisms of Aging and Dementia T32 training grant investigating molecular mechanisms of selective vulnerability of motor neurons in ALS.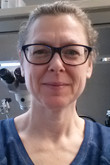 Jodi Klessner, PhD
jodi.klessner( at )northwestern.edu
312-503-2776
Phd: Loyola University (2002)
Jodi was born and raised in Kalamazoo, Michigan.  She obtained a Bachelors of Science from Western Michigan University and PhD in Cell Biology and Anatomy from Loyola University. Jodi joined Dr. Ozdinler's lab in January of 2014 after spending several years at home raising her son. Jodi is using a proteomics-based approach to identify and understand the cellular and molecular pathways that are responsible for corticospinal motor neuron degeneration observed in a number of motor neuron diseases, such as several primary lateral sclerosis, hereditary spastic paraplegia, and amyotrophic lateral sclerosis.  Outside the lab, Jodi enjoys karate, being active, reading, and spending time with her family and beagle.
Residents
Jonathan Robert Brent
jonathan.brent( at )northwestern.edu
Jonathan earned his M.D., Ph.D. from Columbia University College of Physicians and Surgeons. For his doctoral studies he investigated the mechanisms of motor neuron development and disease. He is currently completing his Neurology Residency at Northwestern Memorial Hospital (NMH) and will pursue his research as a participant in the Physician Scientist Training Program (PSTP) at NMH. He is interested in studying corticospinal motor neuron selective vulnerability in ALS.
Medical Students
Mathew Lukey
Volunteer
Mathew Lukey is a 4th year medical student from Canada, doing clinical rotations in the Chicago area. He is currently assisting with research in the Ozdinler Lab. He hopes to one day become a neurologist.
Linda Luong
Volunteer
Linda Luong was born and raised in Canada. She is a 4th year medical student, doing her clinical rotations in Chicago. She is assisting with research in the Ozdinler lab.
Graduate Students
Kevin Murnan
kevinmurnan2013( at )u.northwestern.edu
Kevin was born and raised in Cincinnati, Ohio. He obtained his bachelor's degree in molecular genetics at Ohio State University. While at Ohio State, Kevin received a Pelotonia fellowship researching DNA repair pathway manipulation in the context of attenuating colorectal cancer pathogenesis. Following his undergraduate degree Kevin studied mechanisms underlying aging at IISER, Pune, and further researched DNA repair pathways in the context of cancer at Ohio State. Presently, Kevin is a graduate student in the Driskill Graduate Program and is investigating mechanisms underlying corticospinal motor neuron degeneration in ALS along with points of therapeutic intervention.
Technical Staff
Megan Schultz
megan.schultz( at )northwestern.edu
Lab Technician
Megan Schultz is originally from St. Louis and moved to Chicago to attend the Illinois Institute of Technology. While at IIT, Megan began academic research leading to interests in molecular biology and genetics. Megan has many roles in the Ozdinler lab. One of which is working with the protein UCHL1, with the aim to understand how its absence affects cortical spinal motor neurons and spinal motor neurons. Megan plans to pursue a PhD in molecular biology with an emphasis on development. Ultimately, Megan aspires to teach at the university level. Megan enjoys music, film and kicking back with their friends and cats.
Research Staff
Ina Dervishi
ina.dervishi( at )northwestern.edu
Post-Bachelor Fellow
Marmara University, School of Medicine
She grew up in Albania, and finished medical school in Turkey. She is interested in pursuing her residency in neurology and fellowship in neurodegenerative disorders. Outside of work she is interested in foreign languages, traveling yoga,and dancing.
Amiko Lagrimas
amiko.lagrimas( at )northwestern.edu
Post-Bachelor Fellow
Amiko Lagrimas grew up in Manila, Philippines. She moved to Chicago to attend Northwestern University and subsequently obtained her Bachelors degree in Communications and Biology. She has worked in the lab as an undergraduate research assistant since the spring of 2013 and has joined the lab full time since September of 2015. Her current project focuses on the effects of selective UCHL1 deletion in the motor neuron circuitry. Outside of work, She is passionate about cooking, art, and all things geeky.
Undergraduate Students
Carolyn Brooks
Carolyn is a junior at Northwestern University studying Biological Sciences and Global Health. She has served as a research assistant in the Ozdinler lab since Spring 2015. Thus far, her research has focused primarily on AAV gene therapy in ALS mouse models.
Eric Kim
Eric Kim is a second-year student at Northwestern University. He is currently studying biology and history, hoping to one day go into medicine. He has worked at the Ozdinler lab since the spring quarter of his freshman year.
Santana Sanchez
Santana is a junior at Northwestern University, majoring in Biological Sciences and Psychology. He has been working in the Ozdinler Lab since the Spring Quarter of 2015. He plans on attending medical school after graduation. He loves long walks on the beach and curling up with a good book.
Alumni
Nabil Khan
Current Location: Weiss Memorial Hospital, Physician
Macdonnell Stanford
BA: Northwestern University 2014
Current Location: MD student at Georgetown University
Marina Yasvoina
PhD:Northwestern University 2013
Current Location: University College London, Post-doctoral fellow